Chips, New Islington, Manchester
Architect Photography London
Chips by Will Alsop in New Islington, Manchester and Urban Splash | Architect Photography London
Mixed Use
Architecture
Photography
Will Alsop and Urban Splash create Chips, a mixed use residential and commercial icon
Chips is 1oom by 14m and is similar in size to the Victorian industrial buildings in the New Islington area in Manchester.  The structure is a nine storey block of 142 flats designed by Will Alsop.  Giant external printed lettering recalls the names of the regions canals.  The middle band of the 'layer cake' extends outwards creating a dramatic 9m cantilevers that give a sense of heaviness, solidity and fun.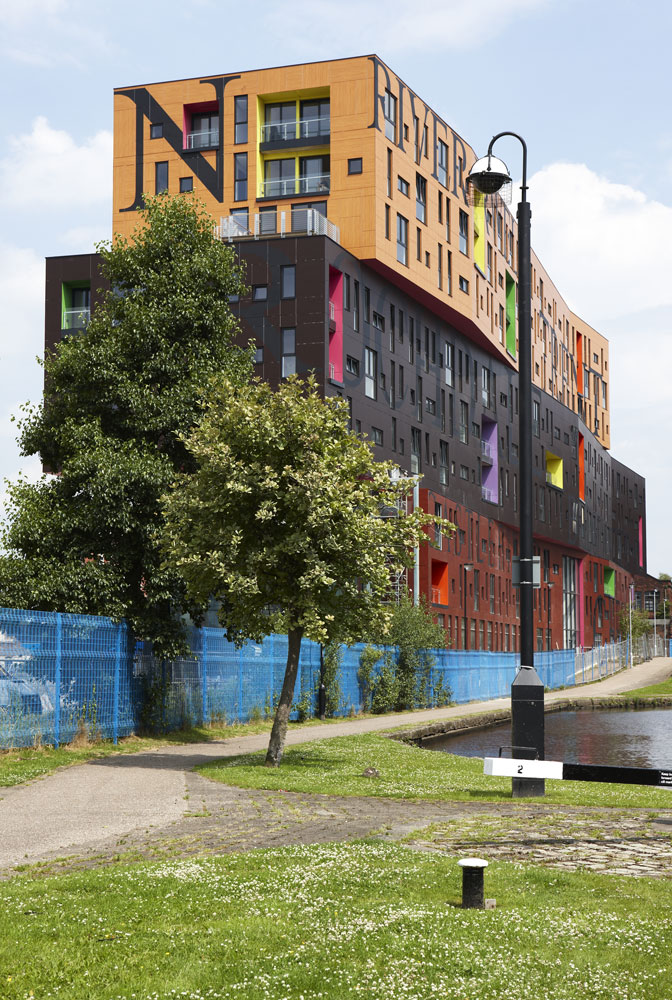 The three 'rust, chocolate and mustard' coloured bands each cover three floors and and emphasise the jarring bulges and overhangs that are punctuated by brightly coloured balcany recesses.
Kitchens and bathrooms were prepared off-site as pods and ceilings are bare concrete to emphasise the robust modernity of the block.
Awards: RIBA Award for Architecture 2010 | Architect Photography London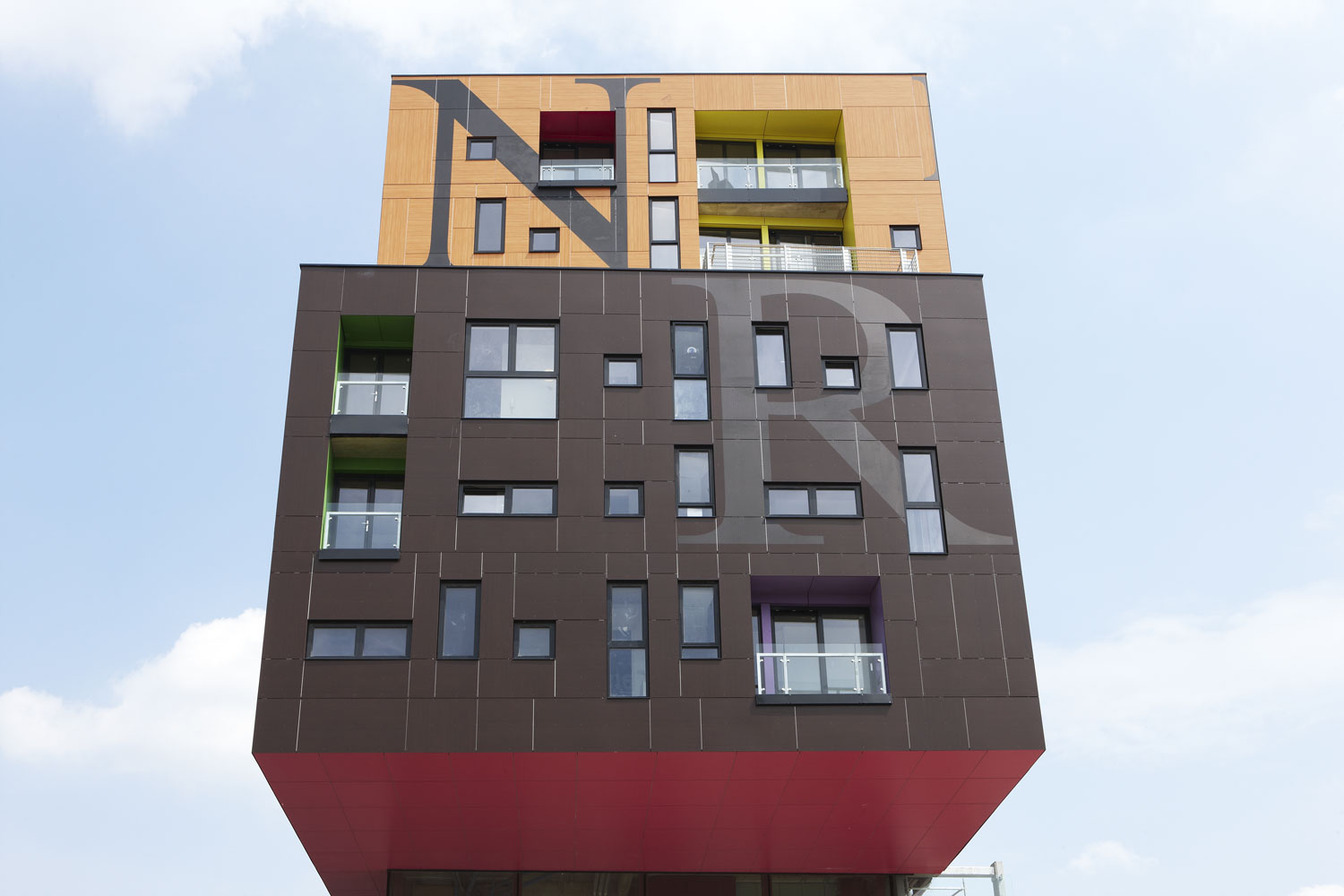 Chips end block detail showing offset top floor and primary coloured indented balconies | Architect Photography London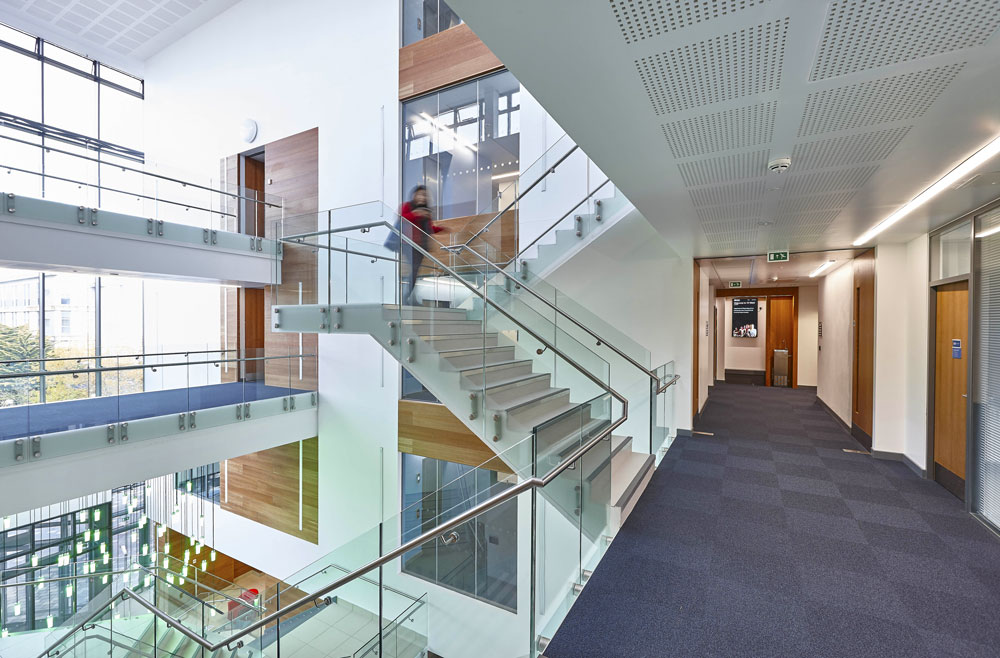 Commercial Buildings Photographer London Interior Photography of 10 West, Psychology Faculty, Bath University 19 June, 2017 Education Interiors Commercial Bath University New 10 West Psychology Building Atrium 10 West is the new £30M University of Bath Psychology...
read more
Get In Touch
Please leave your name and email below along with what you are looking for in the message box. Or you can call us on 0118 989 3749 and 07910 168536