Savill Building, Savill Gardens, Windsor
Savill Building, Savill Gardens, Windsor Great Park | Architecture Photographers
Visitor Centre
Architecture
Photography
The Savill Building is a visitor centre for the Savill Gardens in Windsor Great Park designed by Glenn Howells Architects | Architecture Photographers
The Savill Building is an oak and larch column-free structure 120m by 30m – the largest in the UK containing retail areas, cafe, greenhouse, lecture hall and outdoor nursery area.  The unique gridshell roof is a sinusoidal, double curved structure with three 10m high domes inspired by the shape of a leaf.
The unique 'gridshell' roof is supported by a circular section ring beam that encircles the structure and is supported by unobtrusive exterior steel legs.
Glenn Howell collaborated with Buro Happold, Robert Haskins Waters Engineers, The Green Oak Carpentry Company and Inwood Developments to design and construct the building and especially the amazing roof.
A grid of larch using over 20 kilometres of timber, felled from sustainable forests on the estate, was used to create the roof.
The structural layer is then covered in aluminum, insulation and finally an oak rainscreen to shed water | Architecture Photographers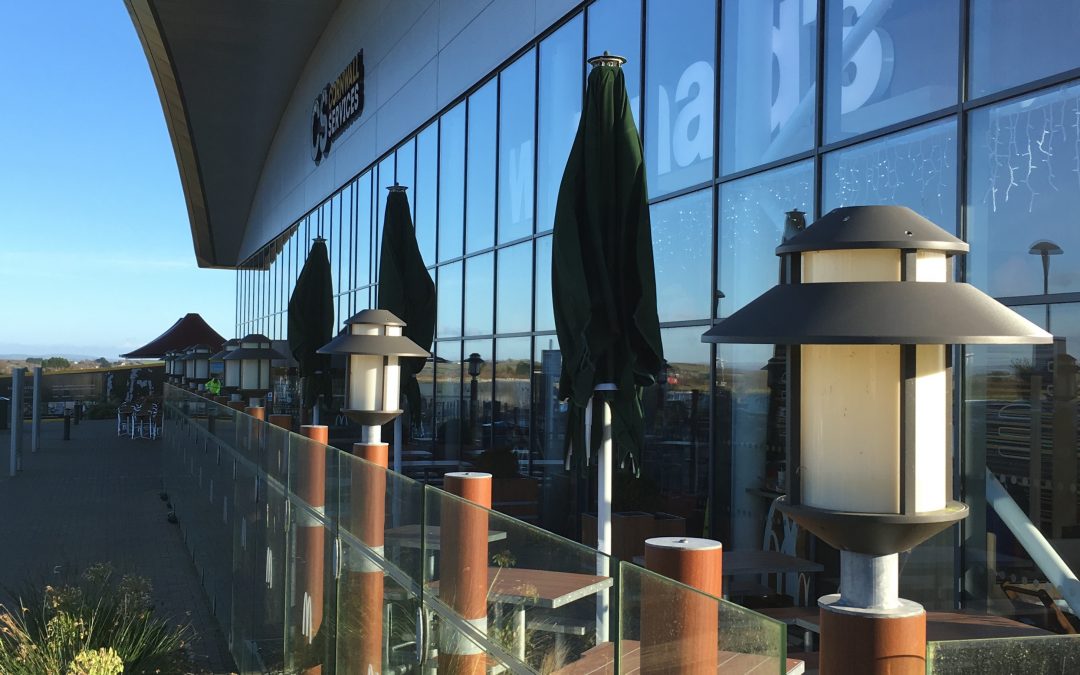 Cornwall Services glazed façade, Bodmin, Cornwall | Architectural Photographer 01 December, 2017 Leisure Interiors Lifestyle Cornwall Services, Bodmin creates a welcome architectural landmark | Architectural Photographer London   The new Cornwall Services on the A30...
read more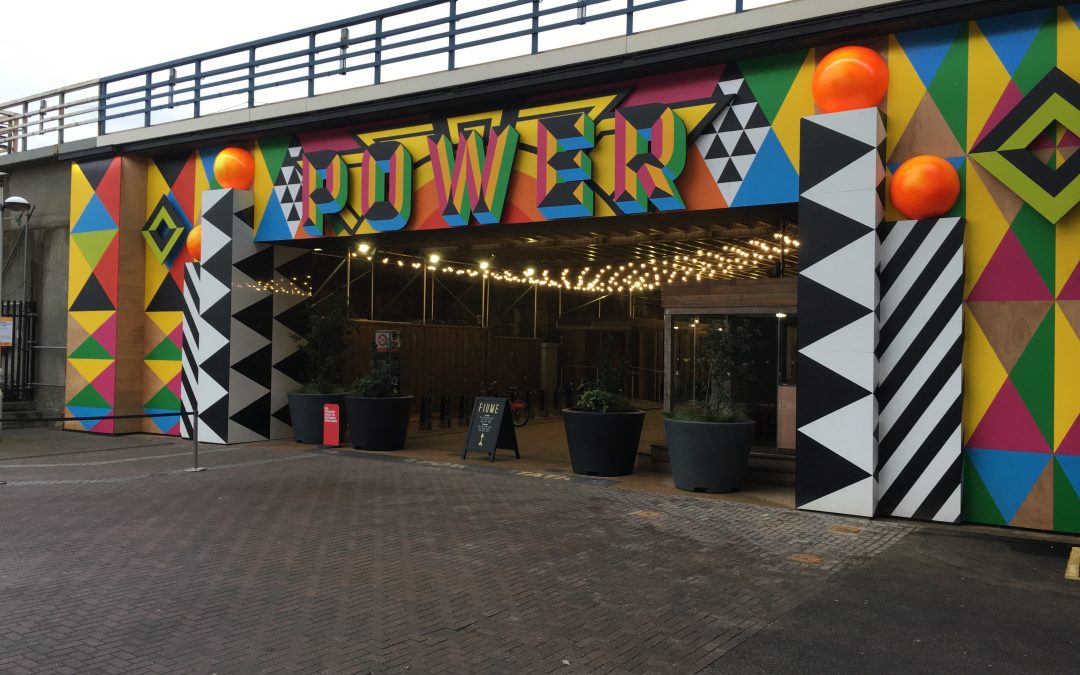 Circus West Village entrance, Battersea Power Station, London | Architectural Photographer London 23 November, 2017 Residential Interiors Lifestyle Circus West Village, Battersea Power Station, London becomes premier residential development | Commercial Photographer...
read more
Get In Touch
Please leave your name and email below along with what you are looking for in the message box. Or you can call us on 01626 891931 and 07910 168536