Interior Photography of 10 West, New Psychology Faculty Building, Bath University
Commercial Buildings Photographer London
Interior Photography of 10 West, Psychology Faculty, Bath University
Education
Interiors
Commercial
Bath University New 10 West Psychology Building Atrium
10 West is the new £30M University of Bath Psychology faculty building on the Claverton Campus, Bath. With over 15,000 students and 2,600 staff, the university is a key part of the academic, social and economic life of the city.  10 West creates a new hub for the rapidly expanding Department of Psychology and provides teaching, research accommodation and an area of bespoke laboratories. The building is at the western end of the campus and provides impressive views of historic Bath, a World Heritage site.
The design approach has been to create a building that integrates academic staff, PhD students and research fellows with students to promote a collaborative environment. The Graduate Commons area has been created as an environment for postgraduate and research students for independent study, group work and networking.
The L shape building has an impressive glazed atrium with a pre-cast concrete stairwell that provides access to all six floors. Five miles of pipework and 450 tonnes of plasterboard were installed within the structure.
See more images here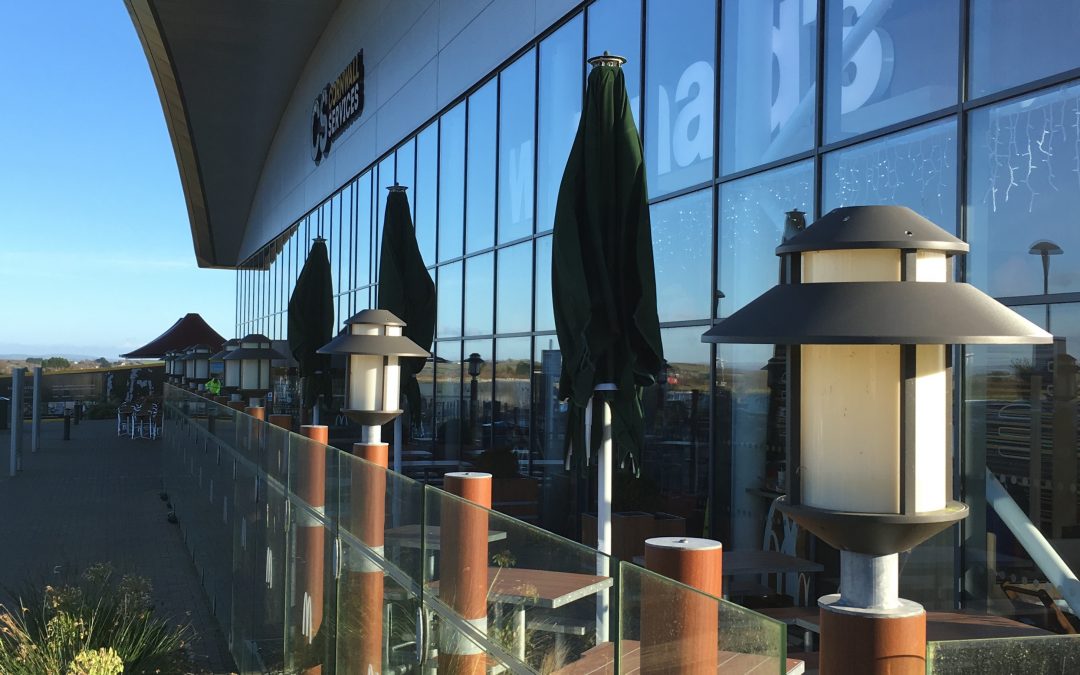 Cornwall Services glazed façade, Bodmin, Cornwall | Architectural Photographer 01 December, 2017 Leisure Interiors Lifestyle Cornwall Services, Bodmin creates a welcome architectural landmark | Architectural Photographer London   The new Cornwall Services on the A30...
read more
Get In Touch
Please leave your name and email below along with what you are looking for in the message box. Or you can call us on 01626 891931 and 07910 168536