The Church Recording Studio
Writing Studio 3, Church Recording Studio in Crouch End, London | Interiors Photography
Recording Studio
Architecture
Interiors
Paul Epwith and Walters-Storyk Design Group regenerate 160 year old Church Studio | Interiors Photography
The Church studio in Crouch End, London is housed in a 160 year old Agapemonite church which started to be used for music in the 1980's when the church downsized and released the other half of the building. Since then a succession of musical icons have either owned the studio or have recorded key pieces of work there.
In 1984, Dave Stewart and Annie Lennox rented the vast church room for the recently formed Eurythmics.
The Eurythmics converted the church room into a huge recording studio where they produced their first album Sweet Dreams in 1984. In the late 80's they purchased the building and recorded most of their albums there.  The Church has also been the recording home for Elvis Costello, Bob Dylan, Radiohead, Depeche Mode and David Gray who later bought the building from Stewart and retained it until 2013.
Award winning producer Paul Epworth acquired the studio in 2013 and refurbished it into one of the leading recording venues in London with three distinct recording spaces. The huge church space used by Dave Stewart became studio 1 and a tracking room with a vintage EMI sourced 72 channel Neve console.  Studio 2 was created from church rooms as a high spec SSL studio and studio 3, a more compact state-of-the-art writing studio | Interiors Photography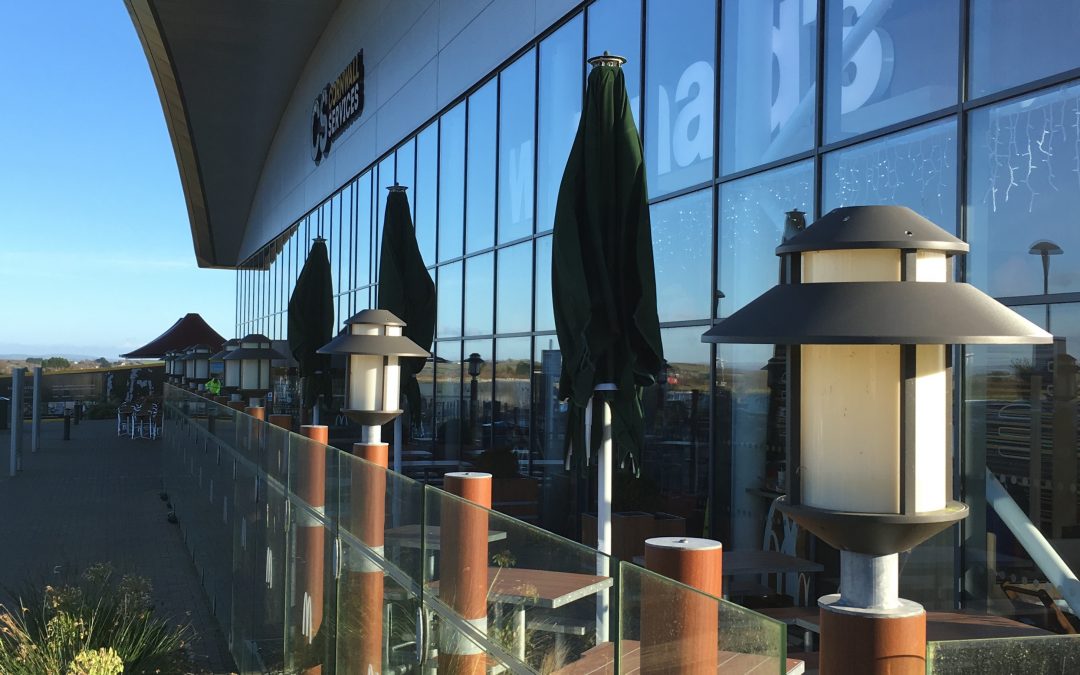 Cornwall Services glazed façade, Bodmin, Cornwall | Architectural Photographer 01 December, 2017 Leisure Interiors Lifestyle Cornwall Services, Bodmin creates a welcome architectural landmark | Architectural Photographer London   The new Cornwall Services on the A30...
read more
Get In Touch
Please leave your name and email below along with what you are looking for in the message box. Or you can call us on 0118 989 3749 and 07910 168536