Architectural Photography of The Core, Eden Project, Cornwall
Architectural Interiors Photographer
Architectural Photography of The Core, Eden Project, Cornwall
Leisure
Architecture
Lifestyle
The Core, Eden Project, St Austell | Architectural Interiors Photographer
The Core is the visitor and teaching centre designed by Jolyon Brewis of Nicholas Grimshaw and Partners at the Eden Project, St Austell, Cornwall. The inspiration for the structure was 'nature's architecture' and incorporates a central trunk and a shading canopy roof. The striking feature roof is constructed from intricate, curved timber beams in Fibonacci spirals. This pattern was discovered by Fibonacci in nature in many forms including sunflower head seeds, snail shells and pine cones. The timber ceiling has real similarities to the roof installed in the Savill Building in Berkshire.
The structure is built close the Eden biomes in the same reclaimed china clay quarry. The walls are insulated with recycled newspapers and ground pipes warm or cool air by carrying it 2m underground before it enters the building. Photovoltaic panels in the copper roof provide electricity. The structural beams are Red Spruce glue laminated layers of timber (Glulam) that provide great strength for unusual support designs or large spans.
See more images here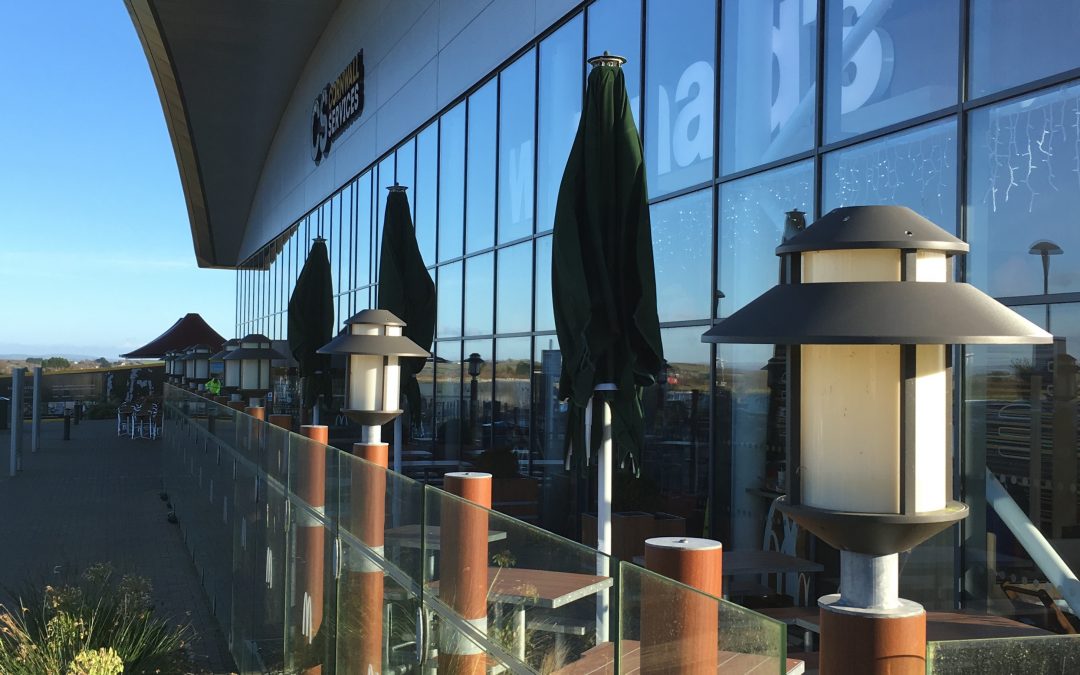 Cornwall Services glazed façade, Bodmin, Cornwall | Architectural Photographer 01 December, 2017 Leisure Interiors Lifestyle Cornwall Services, Bodmin creates a welcome architectural landmark | Architectural Photographer London   The new Cornwall Services on the A30...
read more
Get In Touch
Please leave your name and email below along with what you are looking for in the message box. Or you can call us on 01626 891931 and 07910 168536