Interior Photography of Oulton Hall Hotel, Leeds
Interior Photography of Oulton Hall Hotel, Leeds | Hotel Photographers UK
Leisure
Interiors
Lifestyle
Five star luxury at Oulton Hall Hotel, Leeds | Hotel Photographers UK
Oulton Hall was built as a farmhouse in 1750. The house and estate were enlarged and developed in 1818 when a lake and lodge house were created. Landscaping was completed by Humphrey Repton, the English gardener who created the term 'landscape gardening'.
The hall suffered a fire in 1850 and in 1852 the Blayd family commissioned architects William Perkin and Elisha Backhouse to create the new Oulton Hall which was completed in 1855.
Oulton Hall became a convalescent home for wounded officers and military hospital during the First World War between 1914 – 1918. Between 1928 and 1972 the hall was a hospital after which it fell into disrepair.
De Vere hotels acquired the lease on the roofless Grade II listed hall in 1991 and spent £20m converting the property into a four star luxury hotel. In 1995 Oulton Hall won 5 star status and a Red Rosette for the Calverley Grill restaurant.
The Alternative Hotel Group (AHG) took over ownership of the hall in 2006 and the golf course in 2007.  The Claret Jug, a new golf clubhouse was opened in 2008 and further improvements to the hotel were completed. QHotels acquired the hotel and golf course in 2014 along with five other De Vere hotels including Cameron House, Slaley Hall, Mottram Hall, Belton Woods and Dunstan Hall.
Oulton Hall now offers:
– 152 bedrooms with 7 traditional suites
– 7 meeting rooms seating 350 Theatre style and 250 for Dinner
– Drawing Room, Library and Champagne bar where guests enjoy afternoon tea with butler service or a relaxing drink in the champagne bar
– 2 restaurants with the Calverley Grill or the Claret Jug
– 27 Holes of Championship Golf along with Golf academy
– Luxury spa with 10 treatment rooms, VIP experience room and relaxation room
– Leisure club including pool, sauna, steam room and gym
See more images here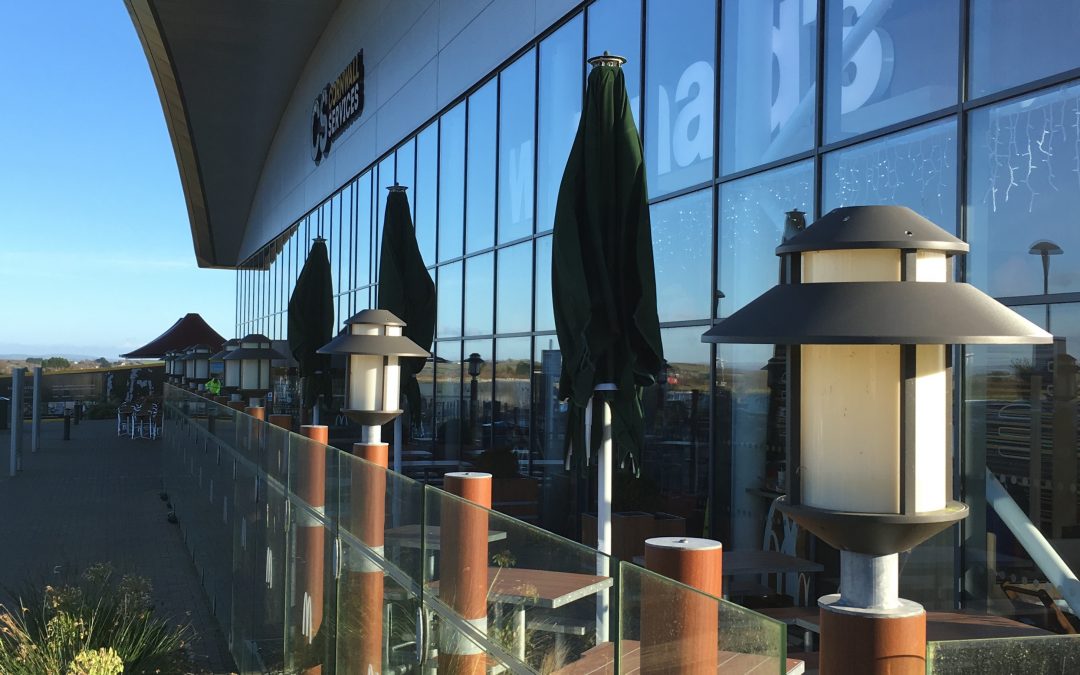 Cornwall Services glazed façade, Bodmin, Cornwall | Architectural Photographer 01 December, 2017 Leisure Interiors Lifestyle Cornwall Services, Bodmin creates a welcome architectural landmark | Architectural Photographer London   The new Cornwall Services on the A30...
read more
Get In Touch
Please leave your name and email below along with what you are looking for in the message box. Or you can call us on 01626 891931 and 07910 168536